Aim Shams University Home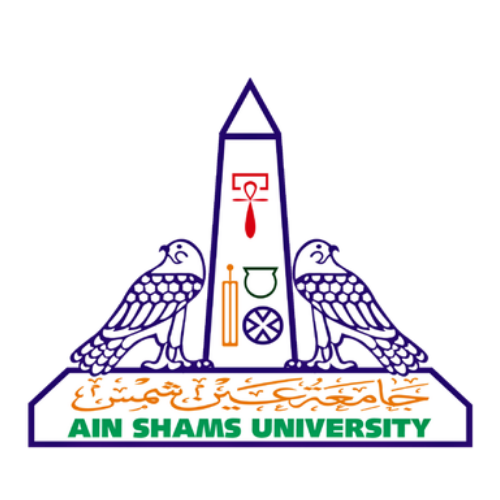 ---
Background
University was established about 5000 years ago, and it had wide fame as a centre of knowledge and learning, especially in astronomy, engineering and medicine. Perhaps a perfect example of the knowledge and skill of "On" teachers is Imhotep, the chief priest, minister, and architect, who in 2700 B.C. designed the first large structure of stone known in history, Zoser's Step Pyramid in Sakkara.
Westcar Papyrus also states that the founder of the Fifth Dynasty was the Rector of "On" University before ascending the throne.
However, the most important achievement of "On" University was the call for worshipping a single deity, the solar disk of Aton, at the hands of Akhenaton, who was influenced by the ideas of "On" priests. The emblem of the university, the obelisk and two hawks, establishes a link between the name and the ancient history of the university. The obelisk stands for the house of life in the city of "O'n", whereas the two hawks are symbolic of Horus, the Egyptian god at that time. The university is now located in the area of the Zaafaran Palace, built during the regime of Khedive Ismail. The Palace was so named because the area surrounding it was famous for saffron (in Arabic Zaafaran) plantations.
Vision
Ain Shams University's vision is to have a global competitive advantage in managing an innovative system of education, research, knowledge and community service
Mission
Ain Shams University is an educational, research and service institution that adopts innovation and qualifies, academically and skillfully, a graduate capable of competing in the labour market and community service in accordance with international developments.
Objectives
Mobilizing university human and material resources for the service of the society and the development of the environment by presenting university services to individuals and institutes through offering training courses and technical and cultural consultancy as well as conducting applied research.
Offering training courses in the fields of management, tourism, and diplomacy.

Offering courses in the Arabic language for non-native speakers to foreign bodies.

Offering customized courses to cater for the needs of society.

Increasing cultural awareness among university students, personnel and citizens.

Presenting public services to the Egyptian community in all fields.

Qualifying cadres from different institutes and ministries within various work fields.

Offering social guidance to individuals and groups Presenting customized programs for different ministries and institutes.

Offering guidance to various categories (e.g. students and workers) to help them overcome the obstacles that face, develop positive attitudes, and foster their sense of belonging through the Unit of Social Development.
Sign in to add your comment.
Suggested Pages
Quick Review
Enrollment
17,500
Type
Non-profit
Funding
Public-private partnership
Languages
Arabic, English and French
Acceptance rate
73%
Highest Degree
Doctorate
---
1275 of 14,60 in the World
18 of 1,103 in Africa