World Honey Bee Day: Appreciating and remembering Mavis Nduchwa – Community Activist, Agripreneur & Beekeeper
Posted by Patricia Lumba on 23 August 2021 1:40 PM CAT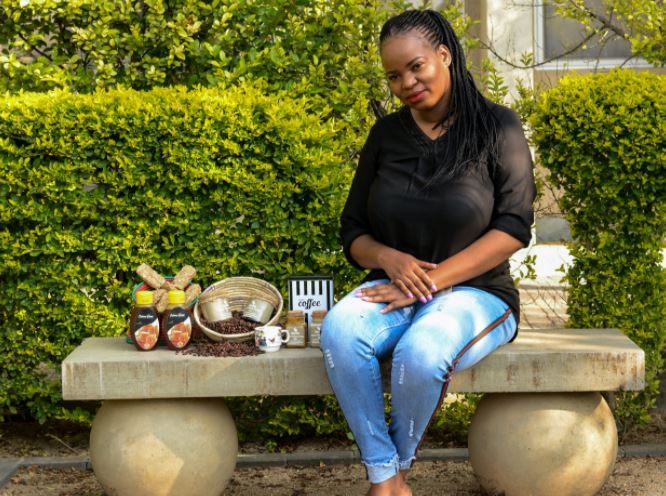 As we commemorate World Honey Bee Day, which fell on 21st August 2021, we can also take the opportunity to remember and appreciate the life of Mavis Rewana Nduchwa – not just as an ordinary beekeeper – but as a lady that served rural communities, enthusing other young people, women and rural farmers to care for the environment and make people feel part of something bigger as sustainers of our environments, and more connected, than the daily routine of life. Mavis passed away on 13th August, 2021, and was put to rest on 21st August 2021.
The first time I came across Mavis was in 2019 at a benchmarking trip for the African Youth in Livestock, Fisheries, and Aquaculture Incubation Network (AYLFAIN) Southern Africa Chapter, held in Lusaka, Zambia. In honesty, I was interested in knowing what business each member was involved in. However, making honey and packaging it in usual plastic containers is what I was accustomed to – unless the brand was imported. The normal packages did not really appeal to me, but my encounter with Mavis was enthralling – a turnaround on my naïve mind to the world of beekeeping. We rode in the same car and I marveled at her products as I bombarded her with questions.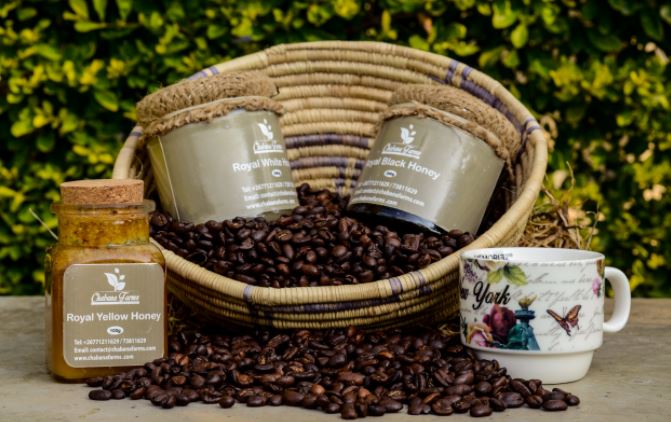 Her enthusiasm in agribusiness and the excellent way she packaged her products – bee wine and honey made an impression.
After the trip, I tried to feature her in an interview or two. Two months ago, I was in touch with her, asking for her story and having WhatsApp calls. She sent through some pictures, links and material from what we agreed could be reviewed and followed up with an interview. However, fate did not allow it. I was saddened to hear of her demise last week. How poignant. I felt beaten at my own game but had to remind myself of one of important life lesson: In life, we can only aspire to make the best out of ourselves and learn valuable lessons with those we are privileged to interact with.
Her distinctive marks
Mavis wore many hats. The best of which was a distinctive mother, wife, community worker, agriculturist, friend, and member of AYLFAIN for the past 3 years. In addition to Beekeeping, Mavis and her husband managed Chabana Farms, located in Botswana. The farm occupies 247 acres and is used in growing grains and legumes such as lablab (a legume that produces high-quality forage for livestock), maize, sunflower, sorghum, beans and groundnuts. CEO of Chabana farms also trades as Kalahari Honey. Her company identifies farmers to set up bee hives as a way of mitigating crop damage. Through her business model she sought to study ways of increasing the bee populations. Her social enterprise Kalahari Honey has been a supplier of beehives to women in rural areas as a means of protecting their farm lands from elephants. Currently, the business supplies honey to Botswana, Lesotho, South Africa and Namibia. In her words she often enthused: "We are changing the world, one bee at a time."
Before transitioning to agriculture, Mavis worked in various safari camps, including the world-renowned award-winning Mombo Camp in the Okavango Delta Botswana. With over 15 years' experience in conservation, hospitality industry, and agriculture. That background provide a springboard to her conservation mind-set. She had observed ''my focus is now on organic symbiosis."
Trail Blazer
Mavis was the Founder and CEO of Kalahari Honey a honey aggregator from Botswana whose mission is to build sustainable communities using bees. Founded in 2015, the company uses beekeeping as a tool to mitigate human and wildlife conflict by training and supplying rural farmers with beehives. Kalahari Honey creates jobs for more than 500 families and counting.
Her achievements can be seen through her recognition, awards and involvements; such as former BBC Food Chain 2019 Judge, UN SDG We Empower Awardee 2020, 2020 African Business Hero
1. Woman-Owned Business of the Year 2019 Botswana (Grant Thornton),
2. Most Outstanding African Entrepreneur Award 2018 (Tony Elumelu Foundation).
3. Botswana Innovation Award 2019 (Desert Honey Wine)
4. 2016 Top 4 Promising African Startups (CNN)
5. Tony Elumelu Foundation 2015
6. Pride Mark User of the Year 2019 (Ministry of Trade Botswana) Global Expo Winner 2019
7. UN Women & Youth representative (2017)
8. Top 100 Most Meaningful Businesses SDGs 2019
9. Young African Leaders Initiative (Barack Obama) 2016
Very much a pioneer in her country and full of life, she will be missed by all who knew her.
May her efforts in building the honey bee legacy continue to encourage others in this sector. May Her Soul Rest in Eternal Peace.
Read more: https://about.me/mavis.nduchwa; https://en.wikipedia.org/wiki/Mavis_Nduchwa?ltclid=fe386c11-de24-4cbf-ab9e-592a81a08c9c