Posted by Patricia Lumba on 28 August 2022 11:15 AM CAT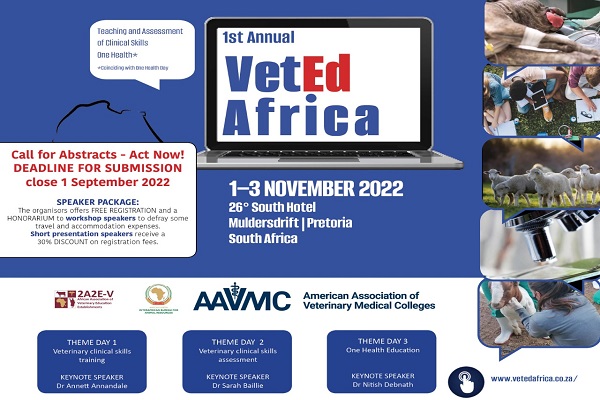 The First Annual VetEd Africa Conference on 'Veterinary Clinical Skills Training and Assessment for OneHealth" – VetEd Africa 2022 – will be held on 1-3 November, 2022 in Pretoria, South Africa.
Academicians and researchers from veterinary establishments across Africa are invited to submit abstracts for peer review. There are speaker packages to defray some accommodation and travel expenses. Submit your abstract via https://www.cvent.com/c/abstracts/25bcf86e-cb1a-4c2f-8606-39a6dd7dcf2d by 1st September, 2022.