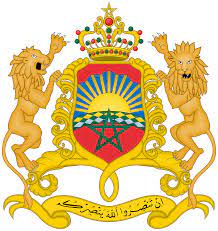 Destination Morocco, a Nations Online country profile of the Arab kingdom in the western part of the Maghreb in North Africa, is officially known as the Kingdom of Morocco.
The country borders the Atlantic Ocean in the west, the Mediterranean Sea in the north; it shares maritime borders with Portugal and Spain.
Morocco borders Algeria in the east and Western Sahara in the south. The non-self-governing territory, claimed by Morocco, borders Mauritania in the Moroccan-controlled part of Western Sahara.
Morocco has a land border with Spain at the Spanish exclaves of Ceuta and Melilla, the two populated Spanish territories on the African mainland. The kingdom covers an area of 446,550 km² (excluding Western Sahara); compared, it is slightly smaller than Sweden or somewhat larger than California.
The country has a population of 36.3 million (in 2021); the capital city is Rabat, the largest city is Casablanca. Spoken languages are Arabic (official), several Berber dialects (Amazigh) and French.
Background:
Morocco's long struggle for independence from France ended in 1956. The internationalized city of Tangier was turned over to the new country that same year. Morocco virtually annexed Western Sahara during the late 1970s, but the final resolution on the territory's status remains unresolved.
Gradual political reforms in the 1990s resulted in the establishment of a bicameral legislature in 1997.
Sign in to add your comment.
Suggested Pages
Official Name:
Kingdom of Morocco
Short form: Morocco
ISO Country Code: ma
Time:
Local Time = UTC +0h (no UTC/GMT offset)
Country Calling Code: +212
Capital City: Rabat
Other Cities: Agadir, Casablanca, Fez, Marrakech, Meknes, Tangier (Tanger), Tetouan
Government:
Type: Constitutional Monarchy.
Independence: 2 March 1956 (from France).
Geography:
Location: Northern Africa, bordering the North Atlantic Ocean and the Mediterranean Sea.
Area: 446,550 km² (172,413 sq. mi.)
(The disputed territory of Western Sahara comprises another 267,000 km² or 102,700 sq. mi.)
Terrain: Coastal plains, mountains, desert.
Climate: the Mediterranean, more extreme in the interior.