University of Maiduguri Home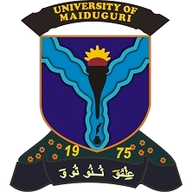 ---
Background
The University of Maiduguri was created in 1975 as one of the second-generation Universities, which formed part of the programmes of the Third National Development plan (1975-80) by the then Federal Military Government. At inception, the university did not have physical structures of its own, but in April 1976 it inherited the premises owned by the former North East College of Arts and Science (NECAS). The structures bequeathed to the University by NECAS were adequate in terms of office blocks, classrooms, staff quarters, laboratories and other physical structures required by a university of its size. The personnel of NECAS were equally absorbed into the University's employment and this made it possible for the institution to commence its academic programmes in October 1976.
Vision and Mission
The University of Maiduguri shall be an institution dedicated to scholarship and learning in the Arts, Sciences, Humanities and Technology, and the development of the moral and civic character of all persons who pass through her portals. The University Shall facilitate and advance scholarship and learning, especially in the light of her location in the Sahelian environment in North-Eastern Nigeria, and at the crossroads of Africa and Middle-Eastern Culture.
Sign in to add your comment.
Suggested Pages
Quick Review
Enrollment
27,500
Type
Non-profit
Funding
Public-private partnership
Languages
English
Acceptance rate
38%
---
4462 of 14,160 in the World
114 of 1,103 in Africa