AU-IBAR builds capacity for AU member states in Blue Economy
Posted by JUDITH DORA AKOLO on 09 December 2021 7:20 PM CAT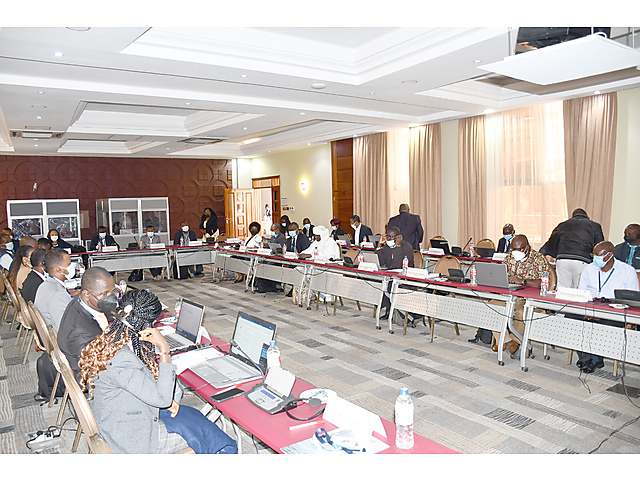 By Judith Akolo
As the world moves towards investment in the Blue Economy, the African Union – InterAfrican Bureau for Animal Resources (AU-IBAR) has embarked on building capacity for African Union member states.
The Acting Director of AU-IBAR Dr. Nick Nwankpa says capacity building is critical for the continent to be able to harness its potential and exploit the vast aquatic resources for the good of the continent.
Speaking at a meeting on Conserving Aquatic Biodiversity in African Blue Economy held at a Naivasha hotel, Dr. Nwankpa lauded the close cooperation and the support offered by the Swedish International Development Cooperation Agency (SIDA) to the project that runs from October 2021 to October 2024.
Dr. Nwankpa said the project is important for the continent as it aims to build capacity among member states, "as well as harmonising those capacities in order to maximise the benefits by member states in utilizing the aquatic resources sustainably," he added.
The objective of the project is to enhance the policy environment, regulatory frameworks and institutional capacities of AU member states and Regional Economic Communities (RECs) to sustainably utilize and conserve aquatic biodiversity and ecosystems.
#BlueEconomy #BiodiversityConservation #ClimateChange