Ahmadu Bello University Home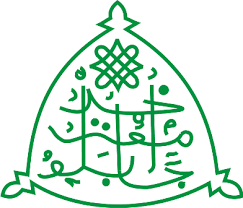 ---
Background
Founded on October 4, 1962, Ahmadu Bello University (ABU) is a public university located in Zaria, Kaduna State in northern Nigeria. With over 35,000 students, it is the largest university in sub-Saharan Africa and the second largest on the African continent after the University of Cairo in Egypt.
The institution was originally founded as the University of Northern Nigeria but was renamed in honour of the Sardauna of Sokoto, Alhaji Sir Ahmadu Bello, who was the first premier of northern Nigeria and the university's first chancellor. Bello was murdered by Army officers on January 15, 1966, during Nigeria's first military coup.
The ABU Vision
According to Sir Ahmadu Bello
"Ahmadu Bello University shall be a world-class University comparable to any other, engaged in imparting contemporary knowledge, using high-quality facilities and multi-disciplinary approaches, to men and women of all races, as well as generating new ideas and intellectual practices relevant to the needs of its immediate community, Nigeria and the world at large."
Sign in to add your comment.
Suggested Pages
Quick Review
---
Enrollment
49,436
Type
Non-profit
Funding
Public-private partnership
Languages
English
Acceptance rate
95%
Highest Degree
Doctorate
---
2083 of 14,160 in the World
30 of 1,103 in Africa