AU-IBAR Support
Research and Data
How to create a profile for your group or network
How to create a profile for your group or network

.
Select the Networks navigation tab on top of the page and as you scroll down on that page, you will see a stone-coloured button that invites you to Start a group.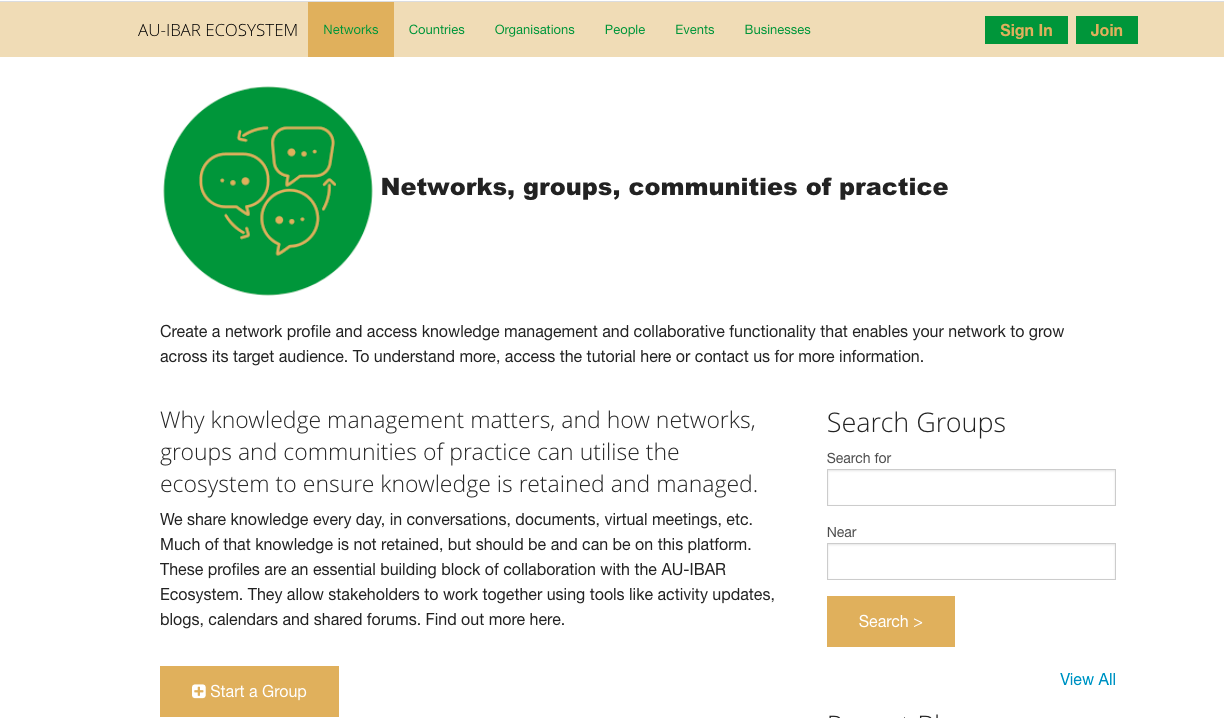 Complete the form with specific attention on the mandatory detail requested. See the red asterisks.
Determine whether you want your group to be public, members only or private. You may want to initiate the group as a private group until such time as the content and appearance of the group are at a stage to invite a broader audience.
Once you've started the group, the community management team will reach out to you to make you a group manager and profile owner (this can be reassigned by you at any time). This provides you with the access to edit and change content. It also enables you to invite members as co-managers.
Sign in to add your comment.
Suggested Pages

Do you have questions? We have answers, but if we have not answered all you questions, please add them to the comment box on the FAQs page.

Events managers and owners are invited to create profiles where you will not only publicise your event but also engage and collaborate with exhibitors, speakers and attendees and other interested parties. See more here.