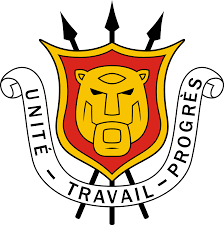 A virtual guide to Burundi, a small landlocked country in the African Great Lakes region in central Eastern Africa bordering Lake Tanganyika in the southwest. The country shares borders with the Democratic Republic of the Congo, Rwanda, and
With an area of 27,834 km², the country is somewhat smaller than half the size of Croatia, or slightly smaller than the U.S. state of Maryland.
The country has a population of 10.11 million people (2016). The capital and largest city are Bujumbura. Spoken languages are French (official 0.3%) and Kirundi (spoken by nine million people in Burundi and adjacent parts of Tanzania and Congo-Kinshasa), other dialects like Rundi and Kiga. More than 80% per cent of the population are Christians.
Background:
Burundi is a small nation in east-central Africa's Great Lakes region.
Burundi's first democratically elected president was assassinated in October 1993 after only one hundred days in office. Since then, some 200,000 Burundians have perished in widespread, often intense ethnic violence between Hutu and Tutsi factions. Hundreds of thousands have been internally displaced or have become refugees in neighbouring countries.
Burundi troops, seeking to secure their borders, briefly intervened in the conflict in the Democratic Republic of the Congo in 1998.
A new transitional government, inaugurated on 1 November 2001, signed a power-sharing agreement with the largest rebel faction in December 2003 and set in place a provisional constitution in October 2004. Implementation of the agreement has been problematic, however, as one remaining rebel group refuses to sign on and elections have been repeatedly delayed, clouding prospects for a feeling of sustainable peace.
Elections in August 2005 have radically transformed Burundi's political landscape. The success of the former CNDD-FDD rebels, including the selection of Pierre Nkurunziza as president on 19 August, gives the party control of all branches of government. Concurrently, the security sector has been profoundly restructured with CNDD-FDD fighters now making up 40 per cent of the army. They provide a safeguard against attempted coups to interrupt the peace process and thus a guarantee that further reforms required under the Arusha agreement for peace and reconciliation will be realized. Nonetheless, the elections are just one, albeit important, step toward a lasting peace
Sign in to add your comment.
Suggested Pages
Official Name:
Republic of Burundi
Short form: Burundi
ISO Country Code: bi, bdi
Time:
Local Time = UTC +2h
Country Calling Code: +257
Capital City: Bujumbura (pop 300 000)
Other Cities: Cibitoke, Muyinga, Ngozi, Bubanza, Gitega, Bururi.
Government:
Type: Republic; democratically elected, the post-transition government established 26 August 2005.
Independence: 1 July 1962 (from Belgium).
Geography:
Location: East-central Africa south of the Equator.
Area: 27,834 km² (10,746 sq mi)
Terrain: Hilly and mountainous, dropping to a plateau in the east, some plains.
Elevation extremes:
lowest point: Lake Tanganyika 772 m
highest point: Heha 2,670 m
Climate: Tropical equatorial, with wet and dry seasons, temperature varies with altitude.