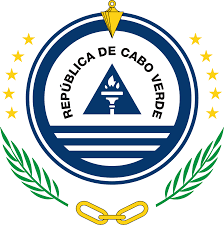 A virtual guide to the islands of Cabo Verde, or Cape Verde, an island nation on an archipelago of volcanic origin in the Atlantic Ocean off the northwestern coast of Africa, about 600 km west of Senegal. Cape Verde shares maritime borders with Gambia, Guinea-Bissau, Mauritania, and Senegal.
Cape Verde is divided into two island groups, the Barlavento (windward) islands with the islands of Santo Antão, São Vicente, Santa Luzia, São Nicolau, Sal, and Boa Vista and the Sotavento (leeward) islands with the islands of Maio, Santiago, Fogo, and Brava.
The group of 10 islands' combined land area of 4,033 km² is about 1.5 times the size of Luxembourg or slightly larger than the size of Rhode Island.
Cabo Verde's population of 525,000 (2015 census) are descendants of the first permanent inhabitants in the late 15th-century: Portuguese colonists, West African slaves, and some Italian traders. The archipelago was the first European settlement in the tropics. Today it is one of the most developed democratic countries in Africa.
The largest city and the capital is Praia, located on Santiago island. Spoken languages are Portuguese (official) and Kabuverdianu (a Portuguese based Cape Verdean Creole). About 95% of the population are Christian.
Background:
The uninhabited islands were discovered and colonized by the Portuguese in the 15th century; Cape Verde subsequently became a trading centre for African slaves and later an important coaling and resupply stop for whaling and transatlantic shipping. Following independence in 1975, and a tentative interest in unification with Guinea-Bissau, a one-party system was established and maintained until multi-party elections were held in 1990.
Cape Verde continues to exhibit one of Africa's most stable democratic governments. Repeated droughts during the second half of the 20th century caused significant hardship and prompted heavy emigration. As a result, Cape Verde's expatriate population is greater than its domestic one. Most Cape Verdeans have both African and Portuguese ancestors.
Sign in to add your comment.
Suggested Pages
Official Name:
Republic of Cape Verde
Short form: Cape Verde
ISO Country Code: cv, CPV
Time:
Local Time = UTC -1h
Country Calling Code: +238
Capital City: Praia (pop. 100 000) on the island Sao Tiago (Santiago)
Other Cities: Mindelo (pop. 68 000)
Government: Republic.
Independence: 5 July 1975 (from Portugal).
Constitution: 1982; revised 1992, 1995, and 1999.
Geography:
Location: Group of islands in the North Atlantic Ocean some 500 km from the west coast of Africa (Senegal).
Area: 4,033 km² (1,557 sq. mi.)
Terrain: Rugged volcanic islands.
Highest point: Mt. Fogo 2 829 m (a volcano on Fogo Island)
Climate: Tropical dry, with two seasons. Dry season: November to July, tempered by trade winds. Rainy season: August to October.