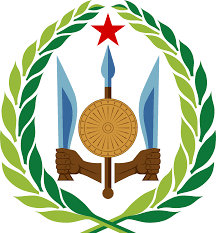 Djibouti is, small strategically located country on the northeast coast of the Horn of Africa. It is situated on the Bab el Mandeb Strait, which lies to the east and separates the Red Sea from the Gulf of Aden.
Formerly known as French Somaliland (1896–1967) and the French Territory of the Afars and Issas (1967–77), the country took Djibouti as its name when it gained independence from France on June 27, 1977. Djibouti's capital, Djibouti city, is built on coral reefs that jut into the southern entrance of the gulf; other major towns are Obock, Tadjoura, Ali Sabieh, Arta, and Dikhil.
The country's Lilliputian aspect belies its regional and geopolitical importance. The capital is the site of a modern deepwater port that serves the Indian Ocean and the Red Sea traffic and hosts a French naval base. Djibouti city is also the railhead for the only line serving Addis Ababa, the capital of neighbouring Ethiopia.
Sign in to add your comment.
Suggested Pages
Official Name:
République de Djibouti
Short form: Djibouti
ISO Country Code: dj
Time:
Local Time = UTC +3h
Country Calling Code: +253
Capital City: Djibouti (City)
Other Cities: Dikhil, Arta, Ali-Sabieh, Obock, Tadjoura.
Government:
Type: Republic.
Constitution: Ratified September 1992 by referendum.
Independence: 27 June 1977 (from France).
Geography:
Location: Northeast coast of the Horn of Africa on the Strait of Mandeb, which separates the Gulf of Aden and the Red Sea.
Area: 23,200 km² (8,880 sq mi)
Terrain: Coastal desert and plateau separated by central mountains.
Climate: Torrid and semi-arid, fresh season, from October to April (average 25°).