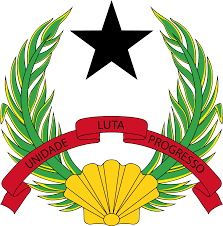 A virtual travel guide to Guinea-Bissau, a tropical nation with a coastline at the Atlantic Ocean in West Africa, situated between Senegal and Guinea. The country consists of a larger continental part and a smaller insular part that includes the Bijagós Archipelagos.
In former times the region of today Guinea-Bissau was part of the Kaabu Empire, a Mandinka kingdom (1537–1867) and a former province of the Mali Empire. The entire country became a Portuguese colony in the 19th century, known as Portuguese Guinea. In September 1973 the country declared independence as Guinea-Bissau. Guinea-Bissau covers an area of 36,125 km², making it somewhat smaller than Switzerland or somewhat larger than the US state of Maryland.
Guinea-Bissau has a population of about 1.54 million people (in 2016), capital and largest city is Bissau (pop. 390,000). Spoken languages are Portuguese (official), several West African languages, and Guinea-Bissau Creole, the lingua franca of the country.
Background:
Guinea-Bissau was the only country in West Africa to have fought its way to independence. The war with Portugal ended in 1974, but the country has been plagued by coups and political unrest.
In 1980, a military coup established authoritarian dictator Joao Bernardo 'Nino' VIEIRA as president, VIEIRA was a key figure in the struggle against Portuguese colonial rule. Despite setting a path to a market economy and multiparty system, VIEIRA's regime was characterized by the suppression of political opposition and the purging of political rivals. Several coup attempts through the 1980s and early 1990s failed to unseat him. In 1994 VIEIRA was elected president in the country's first free elections.
A military mutiny and resulting civil war in 1998 eventually led to VIEIRA's ouster in May 1999. In February 2000, a transitional government turned over power to opposition leader Kumba YALA, after he was elected president in transparent polling. In September 2003, after only three years in office, YALA was ousted by the military in a bloodless coup, and businessman Henrique ROSA was sworn in as interim president. In 2005, former President VIEIRA returned from asylum to win the presidential election pledging to pursue economic development and national reconciliation. In March 2009 President VIEIRA was killed in an assassination attack. He was replaced by an elected leader (Malam Bacai Sanhá).
Guinea-Bissau is a major transit point for Latin American cocaine headed for Europe and some army officials are known to have become involved in the trade.
Sign in to add your comment.
Suggested Pages
Official Name:
República da Guiné-Bissau
short form: Guiné-Bissau
ISO Country Code: gw, GNB
Time:
Local Time = UTC (no GMT time offset)
Country Calling Code: +245
Capital City: Bissau
Other Cities: Bolama (former capital of Portuguese Guinea until 1941) Bafata, Gabu, Canchungo, Farim, Cacheu.
Government:
Type: Republic, multi-party since 1991.
Independence: 24 September 1973 (proclaimed unilaterally); 10 September 1974 (de jure from Portugal).
Geography:
Location: Western Africa, between Guinea and Senegal, bordering the North Atlantic Ocean.
Area: (including Bijagós Archipelago): 36,000 km² (14,000 sq. mi).
Regions: Oio, Tombali, Cacheu, Bolama, Quinara, Biombo, Bafata, Gabu.
Terrain: Almost all of Guinea-Bissau is low-lying and bathed daily by tidal waters that reach as much as 62 miles (100 kilometres) inland; savanna in the east.
Climate: Tropical; generally hot and humid; rainy season (Jun - Nov)