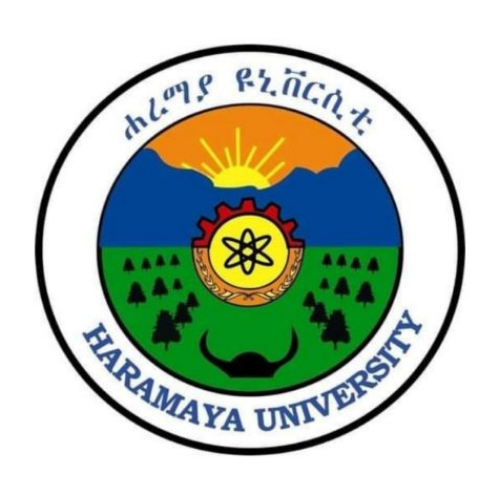 ---
Background
Haramaya University is a public institution and the second oldest university in Ethiopia. Haramaya University has gone through a series of transformations since its establishment as a higher learning institution. The agreement signed between the Imperial Ethiopian Government and the Government of the United States of America on May 15, 1952, laid the foundations for the establishment of Jimma Agricultural and Technical School and the Imperial College of Agricultural and Mechanical Arts (IECAMA). The Agreement between the Government of Ethiopia and the Technical Cooperation Administration of the Government of the United States of America, signed on May 16, 1952, gave the mandate to Oklahoma State University to establish and operate the College, conduct a nationwide system of Agricultural Extension and set up agricultural research and experimental station.
Based on the Emperor's wish, it was decided to establish the College at its current location at Haramaya. Later on, the agreement signed between the United States Department of States and the Imperial Government provided the basis for the operation of Jimma Agricultural and Technical School which received its first class of eighty students in October 1952. Nineteen of the students graduated on August 6, 1953, and became the first freshman students of the Imperial Ethiopian College of Agricultural and Mechanical Arts (IECAMA).
Vision
Haramaya University strives to be one of the leading African Universities with an international reputation by 2025.
Mission
The Mission of Haramaya University is to produce competent graduates in diverse fields of study, undertake rigorous, problem solving and cutting edge research, disseminate knowledge and technologies, and provide demand-driven and transformative community services.
Core Values
Haramaya University is committed to the following core values:
Academic freedom: A strong commitment to a free and democratic academic environment where individuals inquire, investigate and engage in relevant academic practices and development.

Perseverance: A commitment and dedication to perform assigned duties to the best of one's knowledge and abilities.

Good governance: The practice of democratic, transparent, inclusive, responsible and accountable leadership and management and promotion of the principle of equal opportunity.

Respect for diversity: A culture of equity and fairness in all forms of practices; a conviction for the respect of all people without sexual, class, racial, ethnic, religious, and regional discriminations.

Professionalism: A commitment to a high standard of professional integrity and ethics.

Collaborative spirit: Culture of working cooperatively within the University and with other stakeholders; developing the "we" spirit and joint responsibility.

Fostering creativity/innovation: Develop a culture for generating new ideas, processes, services, technologies and entrepreneurial skills.

Respect for Nature and Environment: All endeavours of the university should be environmentally friendly.
Sign in to add your comment.
Suggested Pages
Quick Review
Enrollment
32,500
Type
Non-profit
Funding
Public-private partnership
Languages
English
Acceptance rate
75%
Highest Degree
Doctorate
---
6105 of 14,160 in the World
185 of 1,103 in Africa