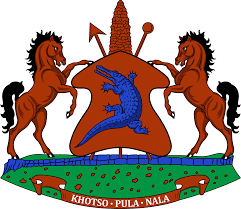 Beautiful, culturally rich, safe, affordable and easily accessible from Durban and Johannesburg, mountainous Lesotho is a vastly underrated travel destination. This is essentially an alpine country, where villagers on horseback in multicoloured balaclavas and blankets greet you round precipitous bends.
The hiking and trekking – often on a famed Basotho pony – is world-class and the infrastructure of the three stunning national parks continues to improve. An astonishingly beautiful country, this 'Mountain Kingdom' needs to be seen to be believed.
Background: Lesotho was originally inhabited by local tribes of hunter-gatherers called the Khoisan. Later came the Bantu tribes and eventually the Sotho-Tswana peoples. Continue reading
Sign in to add your comment.
Suggested Pages
Official Name:
Kingdom of Lesotho
Short form: Lesotho
former: Basutoland
ISO Country Code: ls
Local Time = UTC +2h
Country Calling Code: +266
Capital City: Maseru (1997 pop. est. 386 000)
Other Cities:
Teyateyaneng (pop. est. 240 754), Leribe (300 160), Mafeteng (211 970), Mohale's Hoek (184 034).
Government:
Type: Modified constitutional monarchy.
Independence: 4 October 1966. (from 1868 until independence Lesotho was placed under British protection.)
Geography:
Location: South Africa
Area: 30,355 sq. km. (11 718 sq. mi.).
Terrain: High veld, plateau and mountains.
Climate: Temperate; summers hot, winters cool to cold; humidity generally low and evenings cool year-round. Rainy season in summer, winters dry. Southern hemisphere seasons are reversed.