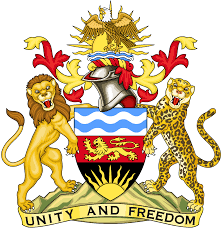 Destination Malawi, a landlocked, long stretched country in southeastern Africa in the Great Rift Valley on the western shore of Lake Nyasa (Lake Malawi), the most southerly lake in the Great African Rift Valley system. Malawi shares international borders with Tanzania, Zambia and Mozambique.
The country covers an area of 118,484 km², making it slightly larger than Bulgaria or slightly smaller than Pennsylvania. The nation is divided into three main regions: Northern, Central and Southern. There are also three different geographical regions, the Rift Valley, the Central African Plateau, and the Highlands. The largest river in Malawi is the Shire River, the only outlet of Lake Malawi. The highest mountain is Mount Mulanje at 3,002 m (9,849 ft).
Malawi is one of the world's most densely populated nations with a population of 15.8 million people (in 2014). The capital city is Lilongwe. Spoken languages are English and Nyanja (both official).
Background: Malawi's predominantly rural population is comprised of various tribes that migrated from other parts of Africa.Continue reading.
Sign in to add your comment.
Suggested Pages

Official Name:
Republic of Malawi
Short form: Malawi
ISO Country Code: mw
Local Time = UTC +2h
Country Calling Code: +265
Capital City: Lilongwe (pop. 600 000)
Other Cities: Blantyre (the country's commercial capital), Zomba, Mzuzu
Government:
Type: multi-party democracy.
Independence: July 6, 1964.
Constitution: May 18, 1995.
Geography:
Location: Southeastern Africa
Area: 118,484 sq. km. (45,747 sq. mi.)
Terrain: Plateaus, highlands, and valleys. Lake Malawi (formerly referred to as Lake Nyasa) comprises about 20% of the total area.
Climate: Predominately sub-tropical; two main seasons, cold-dry and hot-wet. The hot-wet season is from November to April.