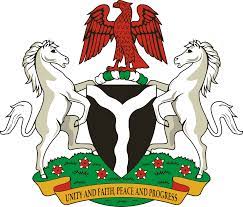 A virtual guide to Nigeria, officially the Federal Republic of Nigeria, a country in the southeast of West Africa, with coast at the Bight of Benin and the Gulf of Guinea. Nigeria is bordered by Benin, Cameroon, Chad, and Niger, it shares maritime borders with Equatorial Guinea, Ghana, and São Tomé and Príncipe.
With an area of 923,768 km², the country is almost four times the size of the UK or slightly more than twice the size of the U.S. state of California. Nigeria's main rivers are the Niger, where it got its name from, and the Benue, the main tributary of the Niger. The country's highest point is Chappal Waddi (or Gangirwal) with 2,419 m (7,936 ft.), located in the Adamawa mountains in the Gashaka-Gumti National Park, Taraba State, on the border with Cameroon.
Nigeria has a population of 192 million people (UN est. in 2017), making it the seventh most populous country in the world. The capital city is Abuja, located in the centre of the nation, while Lagos is the country's primary port, economic hub and largest city. Spoken languages are English (official), Hausa, Igbo, it is estimated that Nigeria has about 250 different ethnolinguistic groups. Islam (41%) and Christianity (58%) are the country's major religions.
Background:
British influence and control over what would become Nigeria and today Africa's most populous country grew through the 19th century. A series of constitutions after World War II granted Nigeria greater autonomy; independence came in 1960. For most of the next 40 years, Nigeria was ruled by two military juntas (1966–79 and 1983–98). Only in 1999, a new constitution was adopted, and a peaceful transition to civilian government was completed. The government continues to face the daunting task of reforming a petroleum-based economy, whose revenues have been squandered through corruption and mismanagement, and institutionalizing democracy. In addition,
Nigeria continues to experience longstanding ethnic and religious tensions. Although both the 2003 and 2007 presidential elections were marred by significant irregularities and violence, Nigeria is currently experiencing its longest period of civilian rule since independence. The general elections of April 2007 marked the first civilian-to-civilian transfer of power in the country's history and the elections of 2011 were generally regarded as credible. In January 2014, Nigeria assumed a nonpermanent seat on the UN Security Council for the 2014-15 term.
Sign in to add your comment.
Suggested Pages

Click the label to explore South Africa's Veterinarian Universities
---
Official Name:
Federal Republic of Nigeria
Conventional short form: Nigeria
ISO Country Code: ng, nga
Actual Time: Tue-Mar-8 18:24
Country Calling Code: +234
Capital City: Abuja (pop. 1 million).Other Cities:
Lagos (21 million), Kano (2.5 - 3 million), Ibadan (3.2 million), Abuja (1 million), Port Harcourt (1.4 million), Benin City (1.2 million), Kaduna (800,000)
Government:
Type: An elected civilian government took office on 29 May 1999, following 15 years of military rule.
Independence: 1 October 1960.
Administrative Divisions:
Nigeria is divided into 36 administrative divisions (states) and the federal capital territory.
Geography:
Location: Western Africa, bordering the Gulf of Guinea, between Benin and Cameroon.
Area: 924,000 sq. km. (356,700 sq. mi.)
Terrain: Ranges from southern coastal swamps to tropical forests, open woodlands, grasslands, and semidesert in the far north. The highest regions are the Jos Plateau 1,200-2,000 meters above
Climate: Nigeria lies within the tropics, it has two seasons, a wet season from April-Oct., and a dry season from Nov.-March. Its climate range from a warm desert climate in northeast to a tropical savanna climate in the south.