Sokoine University of Agriculture Home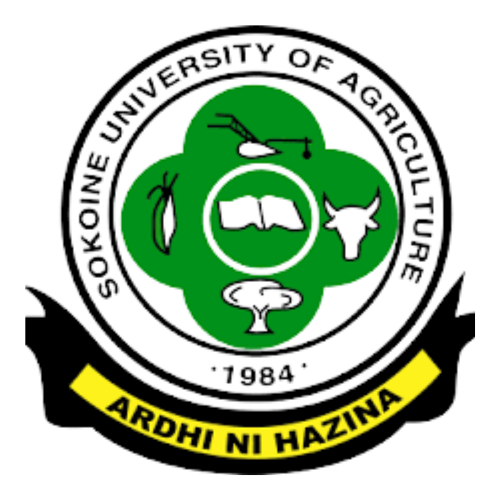 ---
Background
Sokoine University of Agriculture was first established on the 1st July, 1984 by Parliamentary Act No. 14 of 1984 through the amendment of Parliamentary Act No 6 of the same year. Following repealing of the Act, the university is now operating through the Sokoine University of Agriculture Charter, 2007 through the broad framework of the Universities Act, 2005.
The history of Sokoine University of Agriculture dates back to 1965 when it started as an Agricultural College offering diploma training in the discipline of agriculture.
After the dissolution of the University of East Africa and the consequent establishment of the University of Dar es Salaam (UDSM) in July 1970, the College was transformed into a Faculty of Agriculture of the University of Dar Es Salaam (UDSM) and thereby started offering Bachelor of Science in Agriculture.
Major Developments & Timeline
From 1965 up to the present day, The Sokoine University of Agriculture (SUA) has experienced major developments and transformations in various areas of its operation.
At its establishment in 1984, SUA was organized into Faculties, Directorates, Institutes, Centres and administrative Departments/Units. It started with three faculties namely the Faculty of Agriculture, Faculty of Forestry and Faculty of Veterinary Medicine.
Later on the following faculties, Institutes and Directorates were established; Directorate of Research and Postgraduate Studies (1986), Institute of Continuing Education (1988), Development Studies Institute (1988), Sokoine National Agricultural Library (1991), Computer Centre (1993), Faculty of Science (1999), SUA Centre for Sustainable Rural Development (1999) and Pest Management Centre (2000).
Sign in to add your comment.
Suggested Pages
Quick Review
---
Enrollment
5,500
Type
Non-profit
Funding
Public-private partnership
Languages
English
Acceptance rate
45%
Highest Degree
Doctorate
---
2815 of 14,160 in the World
50 of 1,103 in Africa