University for development studies Home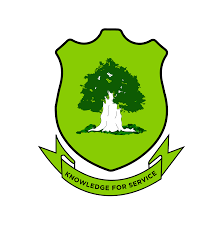 Background
The University for Development Studies (UDS) in Ghana's first public university in the North. It was established by the Government of Ghana by PNDC Law 279 and gazette on 15th May 1992 with aims:
to provide higher education to all persons suitably qualified and capable of benefiting from such education;

to undertake research and promote the advancement and dissemination of knowledge and its application to the needs and aspirations of the people of Ghana; and

to blend the academic world with that of the community in order to provide constructive interaction between the two for the total development of northern Ghana in particular and the country as a whole.
The pedagogical philosophy of UDS is said to have been borne out of new thinking in higher education emphasizing the need for universities as teaching and research institutions to play a more active role in addressing societal problems (especially in rural areas) for speedy development.
Sign in to add your comment.
Suggested Pages
Quick Review
Enrollment
42,500
Type
Non-profit
Funding
Public-private partnership
Languages
English
Acceptance rate
44%
Highest Degree
Doctorate
4916 of 14.160 in the World
137of 1,103 in Africa