University of Pretoria - Faculty of Veterinary Science
University of Pretoria - Faculty of Veterinary Science Home
| | |
| --- | --- |
| Established | 1920 |
| Director | GE Swan |
| Area(s) Served | South Africa, Pretoria |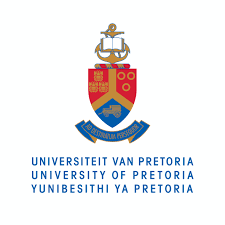 ---
The Faculty of Veterinary Science is indispensable to the economy of our country and serves the interests of all the people of South Africa. Well known for its quality of training, research, services and community engagement, the Faculty aims to be an internationally accredited seat of veterinary excellence. It aims to better the lives of the average South African by benefitting from better nutrition and the growth of the South African agro-economy.
Background
Veterinary science in South Africa dates back to approximately 1874 with the appointment of the first Colonial Veterinary Surgeon in Port Natal (present-day Durban in Kwazulu-Natal). This was followed by the appointment of the first Colonial Veterinary Surgeon in the Cape Colony in 1876 and the arrival of private practitioners at the turn of the decade. A major event was the arrival in South Africa in 1891 of a Swiss-born veterinarian, Arnold Theiler, who went on to establish a disinfection station and vaccine factory at Daspoort close to Pretoria in 1898. When this facility became unsuitable in 1905, Arnold Theiler was instrumental in establishing a new facility at Onderstepoort in 1908 which became the current ARC – Onderstepoort Veterinary Institute.
Being the only one of its kind in South Africa, the Faculty is solely responsible for the training of veterinarians and veterinary nurses. In 2017 and 2018 it was placed 30th and 37th among all veterinary schools in the world on the international Shanghai rankings for the respective years. The Veterinary Science course has also been ranked 43rd globally in the QS World University Rankings for 2019, the first time its course offering has been ranked by QS. In the same category, the Faculty was ranked 5th overall in the Southern Hemisphere. Our faculty is self-contained on the Onderstepoort Campus, which has access to state-of-the-art facilities to ensure that you are gaining experience in working with a variety of different animals.
Sign in to add your comment.
Suggested Pages
Quick Review
---
Enrollment
45,000
Type
Non-profit
Funding
Public-private partnership
Languages
English
Acceptance rate
67%
---
1308 of 14,160 in the World
19 of 1,103 in Africa