University of the Witwatersrand Home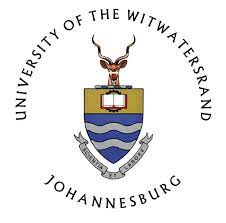 ---
Background
The origins of Wits University lie in the South African School of Mines, which was established in Kimberley in 1896 and transferred to Johannesburg as the Transvaal Technical Institute in 1904, becoming the Transvaal University College in 1906 and renamed the South African School of Mines and Technology four years later. Other departments were added as Johannesburg grew and in 1920 the name was changed to the University College, Johannesburg. Full university status was granted in 1922, incorporating the College as the University of the Witwatersrand, with effect 1 March. Seven months later the inauguration of the University was duly celebrated. Prince Arthur of Connaught, Governor-General of the Union of South Africa, became the University's first Chancellor, and Professor Jan H. Hofmeyr its first Principal. Building began at Milner Park on a site donated to the University by the Johannesburg municipality.
In the beginning
In 1923, the University gradually vacated its premises in Eloff Street to move to the first completed teaching buildings at Milner Park (the Botany and Zoology block - housing the departments of Geology, Botany, Zoology and Applied Mathematics). The University had, at that stage, 6 faculties (Arts, Science, Medicine, Engineering, Law and Commerce), 37 departments, 73 members of academic staff and little more than 1 000 students. In 1925 the Prince of Wales officially opened the Central Block.
During the period between the two world wars severe financial restrictions were imposed upon the University. Nevertheless, student numbers were quite impressive - in 1939, 2 544 students enrolled; that grew to 3 100 in 1945. The sudden increase in student enrolment after the Second World War led to accommodation problems, which were temporarily resolved by the construction of wood and galvanised-iron hutments in the canter of the campus. These huts remained in use until 1972.
Sign in to add your comment.
Suggested Pages
Quick Review
---
Enrollment
37,500
Type
Non-profit
Funding
Public-private partnership
Languages
English
Acceptance rate
25%
Highest Degree
Doctorate
---
406 of 14,160 in the World
2 of 1,103 in Africa