University of Zambia Home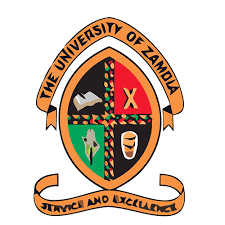 ---
Background
Some thought had been given in the early 1950s to the establishment of a University college in Lusaka, but such proposals as there may have been abandoned in 1953 with the creation of the Federation of Rhodesia and Nyasaland and the related political decision to establish a University college in Salisbury (now Harare). Almost ten years were to pass before the question of a University for the then Northern Rhodesia was formally re-opened.
This was done by the government which came into power in December 1962, and which for the first time consisted of a majority from the two nationalist parties, the United National Independence Party and the African National Congress. In March 1963, this Government appointed a Commission under the Chairmanship of Sir John Lockwood, a former Vice-Chancellor of the University of London, to advise on the development of a University.
Our Vision
An Eminent University Driven by Pursuit of Knowledge, Innovation and Social Responsiveness
Our Mission
To provide relevant, innovative and demand-driven higher education for socio-economic development.
Our Core Values:
Academic Freedom
Accountability
Equity
Excellence
Green Environment
Innovation
Integrity
Our Management Philosophy
The university will embrace a participatory management style that will motivate employees, provide a work environment that is conducive to high productivity, teamwork in which leadership is by example, provide effective communication and guidance, which will be accessible to all, and promote individual growth.
Sign in to add your comment.
Suggested Pages
Quick Review
Enrollment
17,500
Type
Non-profit
Funding
Public-private partnership
Languages
English
Acceptance rate
55%
Highest Degree
Bachelor
---
2312 of 14.160 in the World
37 of 1,103 in Africa