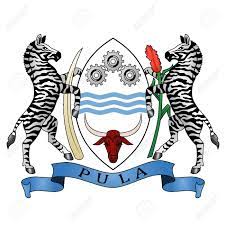 A virtual guide to Botswana, a landlocked country in southern Africa. It is bordered by Namibia, South Africa, and Zimbabwe.
With an area of 582,000 sq km, the country is slightly larger than France, or slightly smaller than the U.S. state of Texas.
Approximately two-thirds of the country lies within the Tropics. Botswana is well known for having some of the best wilderness and wildlife areas on the African continent. 38% of its total land area are devoted to national parks, reserves and wildlife management areas.
The country is sparsely populated because up to 70% of the country is covered by the Kalahari Desert, the vast arid to semi-arid landscape in Southern Africa covering much of Botswana and parts of Namibia and South Africa. Botswana's population of 2.2 million people (in 2016) is concentrated in the eastern part of the country.
Background:
Formerly the British protectorate of Bechuanaland, Botswana adopted its new name upon independence in 1966. The economy, one of the most robust on the continent, is dominated by diamond mining.
Botswana has a flourishing multiparty constitutional democracy. Each of the elections since independence has been freely and fairly contested and has been held on schedule. The country's small white minority and other minorities participate freely in the political process.
Tourism is an increasingly important industry in Botswana, accounting for almost 12% of GDP. One of the world's unique ecosystems, the Okavango Delta, is located in Botswana. The country offers excellent game viewing and birding both in the Delta and in the Chobe Game Reserve--home to one of the largest herds of free-ranging elephants in the world. Botswana's Central Kalahari Game Reserve also offers good game viewing and some of the most remote and unspoiled wilderness in southern Africa.
Sign in to add your comment.
Suggested Pages

Official Name:
Republic of Botswana
Short form: Botswana
ISO Country Code: bw
Local Time = UTC +2h
Country Calling Code: +267
Capital City: Gaborone (pronounced ha-bo-ro-neh), pop. 213,000Other Cities:
Francistown (101,805 ), Selebi-Phikwe (49,017), Molepolole (47,094), Kanye (36,877), Serowe (33,335), Mahalapye (32,407), Lobatse (32,075), Maun (31,260), Mochudi (30,671).
Government:
Type: Republic, parliamentary democracy.
Independence: 30 September 1966 (from UK).
Geography:
Location: Southern Africa, north of South Africa.
Area: 582,000 km² (224,710 sq. mi.)
Terrain: Desert and savanna, predominantly flat to gently rolling tableland; the Kalahari Desert in the southwest.
Climate:
Mostly subtropical, warm winters and hot summers.