Intergovernmental Authority On Development
Intergovernmental Authority On Development Home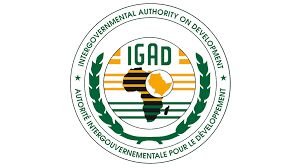 The Intergovernmental Authority on Development (IGAD) was created in 1996 to succeed the Intergovernmental Authority on Drought and Development founded in 1986 to deal with issues related to drought and desertification in Horn Africa. IGAD came into existence with a new name, organisational structure and a revitalised ambition of expanded cooperation among its member States. The mission of IGAD is to assist and complement the efforts of the member States to achieve, through increased collaboration: food security and environmental protection, peace and security, and economic cooperation and integration in the region.
Click on the flag to connect to the country profile
| | | | |
| --- | --- | --- | --- |
| Djibouti | Ethiopia | Kenya | Somalia |
| South Sudan | Sudan | Uganda | Eritrea |
Sign in to add your comment.